LA Philharmonic Presents Global Education Program
Co-presented with the Dudamel Foundation, the orchestral training program for international emerging musicians will run through August 4, 2022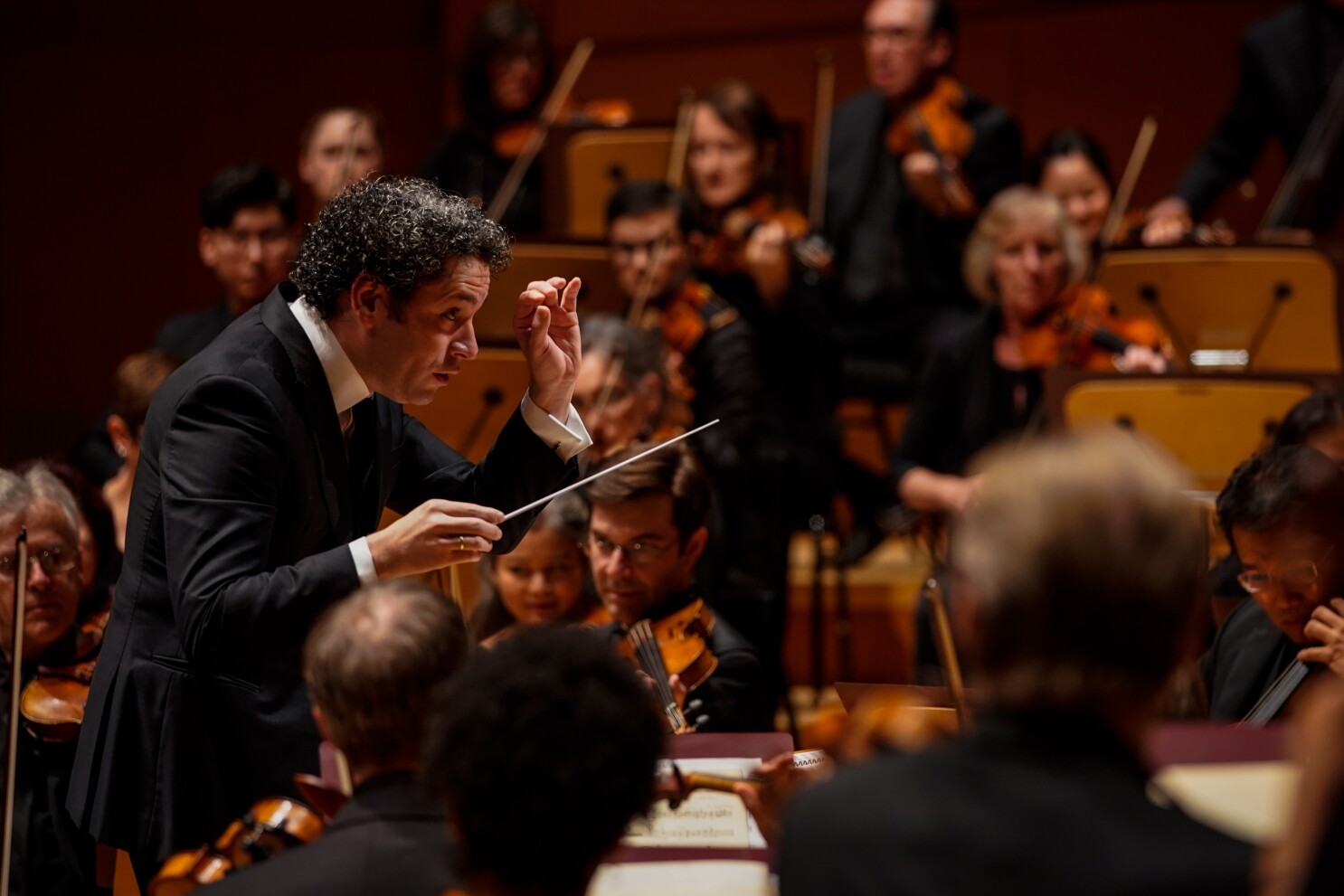 Led by LA Phil's music and artistic director Gustavo Dudamel and actress María Valverde, the "Encuentros (Encounters) L.A. 2022" global leadership and music training program for young musicians, began on July 19 at the Hollywood Bowl and will conclude on August 4, 2022.
The two-week "Encuentros" program was also introduced as part of LA Phil's 100th anniversary season. Over 100 top-tier young musicians aged between 18 to 26 have been working side-by-side in the Encuentros Orchestra. 
The program's rehearsals are conducted by Dudamel and LA Phil Dudamel Conducting Fellows, along with sectionals and masterclasses led by LA Phil musicians and guest artists from top orchestras including the Berliner Philharmoniker, Gothenburg Symphony Orchestra, Opéra National de Paris, Simón Bolívar Symphony Orchestra, Orquesta Sinfónica Nacional de Chile, and SWR Symphonieorchester Stuttgart. 
"Encuentros" also involves community initiatives, mentorship opportunities with the YOLA National Festival, and projects throughout LA. Performances include a concert tour "Musical Encounters with Dudamel and esperanza spalding," with a world premiere LA Phil commission by Giancarlo Castro D'Addona, on August 2, 2022, and a concert in UC Berkeley's William Randolph Hearst Greek Theater on August 4, 2022.
"I have always believed that every child should be given the opportunity to learn at the highest level," Dudamel said in the press release. "And so it is a dream for María and me to be able to create this beautiful Encuentros, where talented young musicians from around the world get the chance to work with some of the most incredible artists in our field. We are trying to build a community together, founded on empathy, discipline, respect and inclusion."
"This shared experience is not just about making music, it is the cultural, social and spiritual act of creation," added Valverde, co-chair of the Dudamel Foundation. "Sharing conversations and experiences with these incredible role models will offer all of us a space to experiment and to grow, and together we hope to inspire the leaders of a new generation to build a better world together."