The UK's 2022 Ivors Academy Composer Awards Announces Nominees
The 20th edition of the organization's composer awards have nominated over 40 composers across classical, jazz, and sound art divisions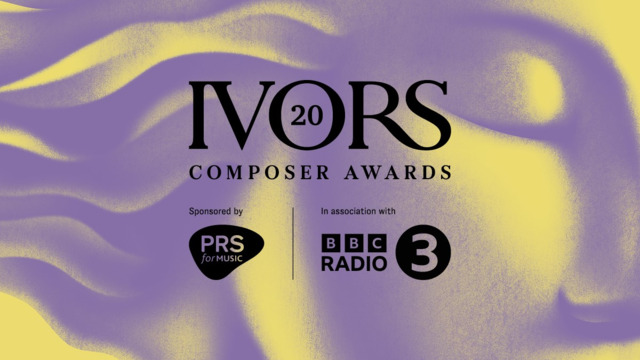 The Ivors Academy is the UK's independent professional association for music creators and its annual Ivors Composer Awards celebrates outstanding works in the classical, jazz, and sound art genres. Formally known as the British Composer Awards, this event first launched in 2003.
Composers nominated this year include established and emerging artists, 46% of whom are first-time nominees. In total, 45 works were nominated across nine categories, including community projects and stage works.
Winners will receive an Ivor Novello Award in a live ceremony hosted by BBC Radio 3 presenters Hannah Peel and Tom Service on November 15, 2022, at the British Museum. Sponsored by PRS for Music, the event will be broadcast on BBC Radio 3 on November 19, as part of the station's New Music Show.
Many of this year's nominated works reflected on human experiences, social issues, and climate change. They included Una Lee's Down Gone which explores themes of racism and sexism, Liz Dilnot Johnson's When a Child is a Witness — Requiem for Refugees recognizing children affected by war displacement, John Wallace's Opsnizing Dad focusing on dementia and social care, Derri Joseph Lewis' Something Exciting reflecting on themes of coming out as LGBTQ+, plus climate change-related works by Louise Drewett, Cheryl Frances-Hoad, Laura Bowler, and Benjamin Graves.
All the 2022 nominated works have premiered across the UK including on commercial recordings and YouTube live streams between April 2021 and March 2022, and were composed by a UK-born or UK-based composer. All entered composers and their works were anonymously reviewed by juries comprising professional composers and music practitioners.
Three additional special awards will also be presented that recognize sustained contributions to music: the Ivor Novello Award for Outstanding Works Collection for an exceptional classical composer demonstrating superb skill and originality, the Ivor Novello Award for Innovation for a composer-musician who inspires and influences successive generations, plus the Academy Fellowship, which honors music-making excellence and impact.
Commissioners of the 2022 nominated works include orchestras, festivals, and individual artists such as the Royal Liverpool Philharmonic Orchestra, City of Birmingham Symphony Orchestra, London Sinfonietta, National Youth Choirs of Great Britain, BBC Singers, BBC Proms, Garsington Opera, Opera North, Oxford Lieder Festival, Juliet Fraser, among others. 
"I would like to congratulate every nominee and thank every composer that entered work for consideration," said Ivors Academy Chair, Tom Gray. "We are determined to increase the voice and influence of composers over the next two decades so that we strengthen and grow as a community."
"It is encouraging to see that almost 50% of those nominated are first time nominees, highlighting the flourishing creative talent we have in the UK," said Andrea Czapary Martin, CEO of PRS for Music. "This is exactly why we are proud to have invested and supported the awards from the beginning and continue to pledge our support as the awards go beyond their 20th anniversary. Congratulations to all those nominated, we look forward to honoring the winners in November."
The Ivors Composer Awards 2022 Nominees in each category are:
CHAMBER ENSEMBLE
Celebrating classical works composed for four to eighteen instruments, and for one instrument or voice per part.
AESOP 2

composed by Robin Haigh




for untrained recorder soloist, 13 players and electronics

ESSENTIAL RELAXING CLASSICAL HITS

composed by Laurence Osborn




for amplified solo soprano and 6 players

MADAME MA BONNE SŒUR

composed by Brett Dean




for mezzo-soprano and string quartet

MUSIC FOR BOSCH PEOPLE

composed by Alex Paxton




for 2 saxophones, 2 trombones, 2 electric guitars, drums and loudspeakers

THE BIG HOUSE

composed by Oliver Leith




for string quartet
CHORAL
Celebrating classical works specifically composed for voices; either a capella or accompanied.
ALL SHALL BE WELL

composed by Joanna Marsh




for unaccompanied choir

A SHORT STORY OF FALLING

composed by Joanna Marsh




for upper voice choir and piano

CARMINA TEMPORE VIRI (SONGS IN TIME OF VIRUS)

composed by Ken Hesketh




for upper voices, harp, organ and desk bells

SEASCAPES

composed by Kristina Arakelyan




for unaccompanied choir

THERE IS NO ROSE

composed by Cecilia McDowall




for unaccompanied choir
COMMUNITY AND PARTICIPATION in association with ABRSM
Celebrating works composed for voluntary, amateur or youth performers and/or community engagement
DAYLIGHTING

composed by Louise Drewett




community opera for children's choir, soloists, narrator and ensemble with libretto by Clare Shaw

ISLE OF SOUND

composed by Emily Peasgood




soundscape project engaging communities in different parts of Thanet, Kent

SOMETHING EXCITING

composed by Derri Joseph Lewis




for SSAATB choir

THE SELFISH GIANT

composed by John Barber




youth opera with libretto by Jessica Duchen

WHEN A CHILD IS A WITNESS – REQUIEM FOR REFUGEES

composed by Liz Dilnot Johnson




for choir, children's choir, mezzo soprano solo, organ, piano, violin/Hardanger fiddle and refugee groups

 
JAZZ ENSEMBLE
Celebrating jazz compositions which contain improvisation as an essential element
22:22

composed by Dan Mar-Molinero




for jazz orchestra

BIRDS OF PARADISE

composed by Tori Freestone




for jazz trio (flute/triangle, vocals and piano)

CWMWL TYSTION II – RIOT! SUITE

composed by Tomos Williams




for voice and jazz ensemble with live visuals

PLANT BASED PATTERNS

composed by David De La Haye




for jazz trio with field recordings

TO LOVE ITSELF

composed by Alex Hitchcock




for jazz ensemble
LARGE ENSEMBLE
Celebrating classical works composed for up to thirty-six players.
CANDYFOLK SPACE-DRUM

composed by Alex Paxton




for 6 players, jazz drum kit, improvising soloist, electronics and children's choir

CONCERTO GROSSO

composed by Joe Cutler




for ten piece solo ensemble, orchestral strings and timpani

HOUSES SLIDE

composed by Laura Bowler




for cycling soprano, ensemble and fixed and live electronics

SCENES FROM THE WILD

composed by Cheryl Frances-Hoad




for tenor and chamber orchestra

SLEEPTALKER

composed by Robin Haigh




for thirty piece chamber orchestra
ORCHESTRAL
Celebrating large symphonic works, including works for choir and orchestra. 
ACTS OF WAVES

composed by Edmund Finnis




for orchestra

À MON SEUL DÉSIR

composed by Brian Irvine




for violin and orchestra

CONCERTO FOR ORCHESTRA

composed by George Benjamin




for orchestra

LITANIES

composed by Julian Anderson




for cello and orchestra

TO AN UTTERANCE

composed by Rebecca Saunders




for piano and orchestra

 
SMALL CHAMBER
Celebrating classical works composed for one to three instruments, and for one instrument or voice per part.
CORALE

composed by Benjamin Graves




for viola and piano

FANTASIE DI STRANI E DOLCI MISTERI DELLA PAROLA

composed by James Weeks




for mezzo soprano and violin

NATURAL WORLD

composed by Laurence Crane




for soprano and piano / sampler keyboard

ROSALIND

composed by Hannah Kendall




for soprano, baritone and piano

THIS UNQUIET AUTUMN

composed by Lara Agar




for soprano and piano
SOUND ART
Celebrating non concert format works which use sound as both their medium and their subject, including installations, sculptural, electroacoustic and audience interactive pieces.
BEACONS

by Emily Peasgood




site-specific outdoor ritual performed on beaches in coastal communities that features an experimental vocal performance and sound responsive light installation.

DOWN GONE

by Una Lee




audio composition for voice and electronics that explores speech, homophonic translation and musicalisation.

EARTHQUAKE MASS RE-IMAGINED

by Kathy Hinde




sound installation featuring twelve modified turntables playing vinyl pressings of a 15th century choral mass, reconfigured in response to seismic data.

 

THE MUTE STILL AIR

by Ed Carter




site-specific, sculptural sound installation and live performance by Grimethorpe Colliery Band.

 

THE SOUND VOICE PROJECT: PAUL, I LEFT MY VOICE BEHIND AND TANJA

by Hannah Conway




performance installation exploring stories of voice loss and identity.
STAGE WORKS
Celebrating works composed for the stage, including opera, dance and musical theatre.
DANTE

composed by Thomas Adès




ballet in three parts, for orchestra with pre-recorded voices and female choir

OPSNIZING DAD

composed by John Wallace




opera in one act with libretto by Elizabeth Ingram-Wallace

SYLLABLE

composed by Edward Jessen




operatic sonic theatre work

THE SHACKLED KING

composed by John Casken




drama for bass, mezzo-soprano and ensemble

WITCH

composed by Freya Waley-Cohen




opera in one act with libretto by Ruth Mariner