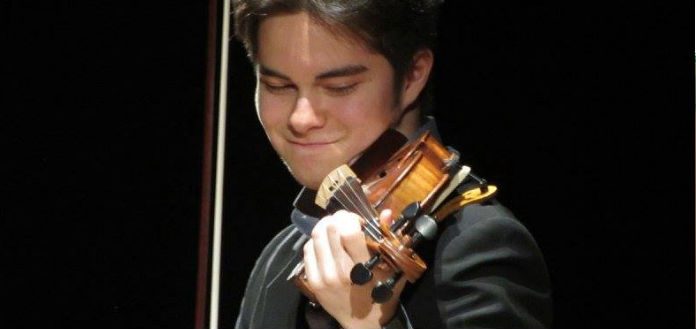 20 year old Luka Ljubas from Croatia has been awarded 1st prize at the 2017 11th Vaclav Huml International Violin Competition, in Zagreb, Croatia.
A student of Gerhard Schulz at the Vienna University of Music and Performing Arts, Luca will receive €5000 and a number of important European debuts.
2nd and 3rd prizes were awarded to Leonid Zhelezny from Russia and Anne Marie Wehrmeyer from Germany.
4th, 5th and 6th prizes were awarded to Katarina Kutnar from Croatia, Una Stanić from Croatia and Eimi Wakui from Japan.
This year's jury comprised: Viktor Tretiyakov (President), Tonko Ninić and Zlatko Stahuljak (Vice Presidents) and Shizuka Ishikawa, Goran Končar, Kimiko Nakazawa and Leonid Sorokow.