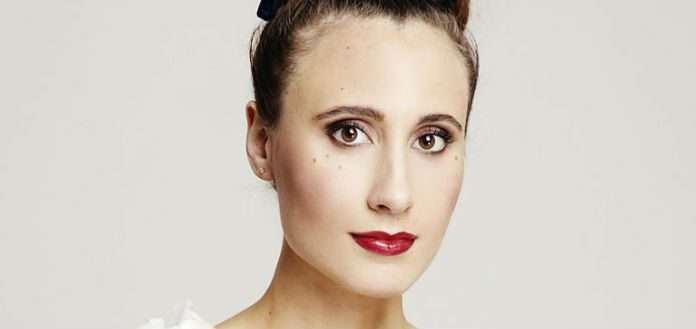 British violinist Jennifer Pike is firmly establishing herself as one of the new generation's premier international concert artists.
A graduate of the Guildhall School of Music and the University of Oxford, where she studied with David Takeno, Jennifer is a former prize winner at the Menuhin Competition – and was awarded Britain's coveted BBC Musician of the Year accolade, aged just 12.
Her recent debuts include solo engagements with the Royal Stockholm Philharmonic, Tokyo Symphony, Oslo Philharmonic,Zurich Chamber Orchestra, Royal Philharmonic, City of Birmingham Symphony, London Philharmonic, Royal Scottish National Orchestra, Bournemouth Symphony, Royal Liverpool Philharmonic and the BBC Symphony Orchestra.
She currently performs on a 1708 Matteo Goffriller violin.
VC ARTIST JENNIFER PIKE | PENDERECKI | CAPRICCIO FOR SOLO VIOLIN | 2017
VC ARTIST JENNIFER PIKE | KROLL | BANJO AND FIDDLE | TECWYN EVANS & BBC NATIONAL ORCHESTRA OF WALES |  2014
VC ARTIST JENNIFER PIKE  & TOM POSTER | KNAPIK | PARTITA | 2017
VC ARTIST JENNIFER PIKE  & PETR LIMONOV | SZYMANOWSKI VIOLIN SONATA IN D MINOR OP. 9 | 2017
VC ARTIST JENNIFER PIKE  & PETR LIMONOV | WIENIAWSKI | POLONAISE NO.1 IN D MAJOR | 2017
VC ARTIST JENNIFER PIKE & PETR LIMONOV | KARŁOWICZ | IMPROMPTU | 2017
VC ARTIST JENNIFER PIKE & DANIEL COOK | VAUGHAN WILLIAMS | THE LARK ASCENDING | 2014
VC ARTIST JENNIFER PIKE | TCHAIKOVSKY VIOLIN CONCERTO | 3RD MVT | TECWYN EVANS & BBC NATIONAL ORCHESTRA OF WALES |  2014
https://www.youtube.com/watch?v=U5kJCg-cPb4&feature=youtu.be
VC ARTIST JENNIFER PIKE & MARTIN ROSCOE | RAVEL | TZIGANE | 2013
VC ARTIST JENNIFER PIKE | BACH | CHACONNE | 2013
Name: Jennifer Pike
Violin: 1708 Matteo Goffriller 
Bow:  Voirin (ex-Menuhin) and baroque copy is by Brian Tunnicliffe
Strings: Evah Pirazzi
Teacher: David Takeno | Robert Jacoby
Instagram: @jenniferpikeviolin