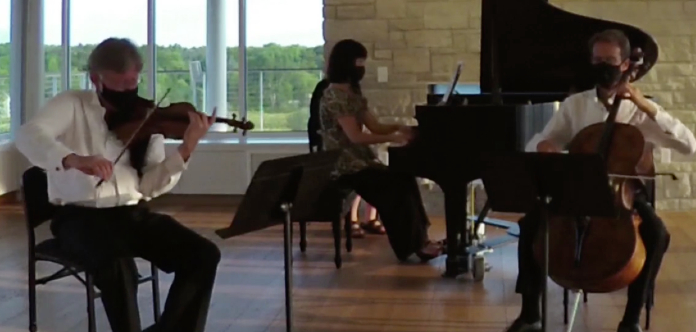 We're coming to you from Wisconsin for the 2020 Midsummer's Music Festival's 'Trois Compositrices' Concert, hosted By Wisconsin Public Radio's Lori Skelton.
The Violin Channel is committed to reminding people that live art still exists in these uncertain times.
The performers include violinists David Perry and Ann Palen, violist Allyson Fleck, cellists Greg Sauer and Ryan Louie and pianist Jeannie Yu.
https://www.facebook.com/164357596971557/videos/312478863194021