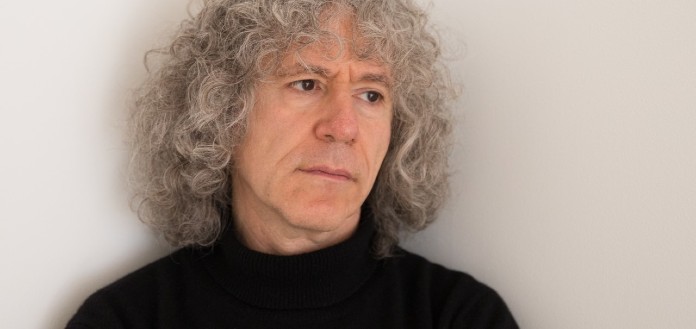 The Violin Channel recently caught up with acclaimed British cellist, Steven Isserlis.
In a VC-exclusive blog, Steven discusses his thoughts on the role of music in times of crisis.
"So here we are, stuck in a surreal world that none of us could have foreseen even a few weeks ago. Musicians seem to be as badly off as anyone – we've been left suddenly without employment, with concert halls, opera houses, music schools, etc closed for an indefinite period. Basically, it's a horror movie come to life, an unseen alien hunting us down as we hide behind obsessively-scrubbed doorways.
But in another way, we musicians are lucky – because even this alien cannot take music away from us; and great music seems to be speaking to people even more strongly at the moment than it does in 'peacetime'. There's a good reason for that: this crisis is forcing people to reassess their whole lives, to ponder meaningful questions – the sort of questions that great music addresses, and maybe even cases answers. Of course, there's also the entertainment and escapism value of music, which is extremely important; but I think that at this moment, something deeper is going on.
The late John Tavener had throughout his life been quite suspicious of the music of Beethoven, feeling that it was too personal, rather than universal. Then John suffered a massive heart attack, from which he only partially recovered, living for the rest of his life enfeebled and in pain. It was at this point that Beethoven suddenly became of paramount importance to him. He felt that, through his late quartets particularly, Beethoven was offering him profound comfort, was showing him that he too had suffered deeply, but had found the light through that suffering. It helped John come to terms with his reduced state of health, and to make the very most of his last years.
Perhaps that was an extreme case (though John's experience was by no means unique); but I am feeling something of that now, in the comments people ore making about how much music means to them at this time. And to me too: of course: I am as terrified as anyone about the invasion of this far-from-brave new world; but I'm finding tremendous solace in listening and playing the music I love. It doesn't have to be the greatest music only – for instance, I'm spending some time practising a small concerto by Boccherini, slight but loveable; it takes me into a world of such innocent, elegant beauty that I forget the turmoil outside my practice-room. But also I find that I'm listening to Bach, Mozart, Schubert, Schumann etc even more than usual; there is unfathomable comfort there.
So in many ways we musicians are lucky. We have the opportunity to bury ourselves in our beloved art; and we can help others – those we can reach, at least - by sharing it with them. In that way, we can try to do the same as those who composed this music did to the people of their day: offer them relief and consolation in challenging times.
Steven Isserlis"