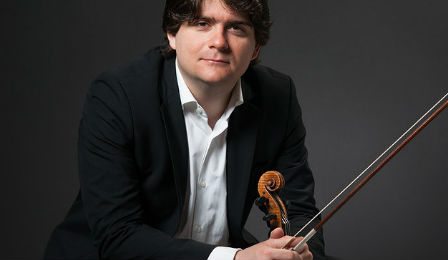 21 year old 'VC Young Artist' Fédor Roudine, from Russia/France has just minutes ago been awarded 1st prize at the Henri Marteau International Violin Competition, in Lichtenberg, Germany.
2nd prize was awarded to Misako Akama, from Japan – and 3rd prize to Minkyum Kim from South Korea.
A student of Professor Zakhar Bron, Fedor is a former prize winner at the Postacchini, Spohr, Yankelevitch, Khachaturian, Buenos Aires. Lipizer and Paganini International Violin Competitions.
He will receive 10,000 EUR, a CD release with the Hofer Symphoniker - produced by the Bayersicher Rundfunk.