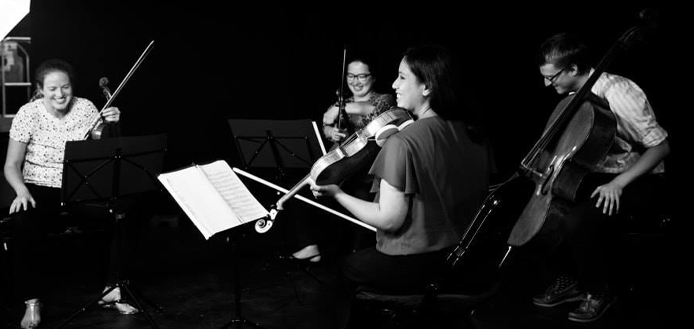 A founding member of the Barbirolli Quartet, Stillman is Associate Leader of Manchester Camerata and a member of the Academy of St Martin in the Fields.
London-born Melvin performed with the London Symphony Orchestra, the London Philharmonic Orchestra, and Philharmonia Orchestra,
The two new additions replace James Dickenson and Nick Stringfellow, who have departed the ensemble to pursue other projects.
"Joining a quartet during lockdown has been a completely new experience," Stillman said. "It has all been about finding ways to work creatively without performances.  We have become adept at online meetings, composition workshops with high school students online and intensive learning of string quartets through Zoom!"
"I am really honoured and hugely excited to join the Villiers Quartet," Melvin said. "I have dreamed of being in a professional chamber group for some ten years now, and despite finally achieving my goal at such a difficult time for professional music-making I am still extremely excited and feel so privileged to work on and perform such great music with such wonderful musicians as the members of the Villiers quartet."