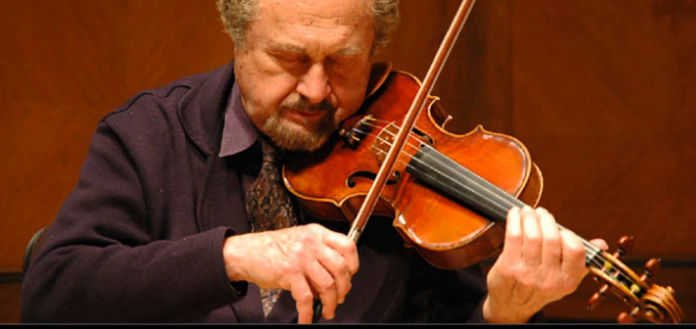 Today is American violinist and pedagogue Aaron Rosand's 92nd birthday.
A student of Leon Sametini and Efrem Zimbalist, Mr Rosand has enjoyed a prolific recording and performance career spanning more than 7 decades – particularly noted for his insightful and passionate performance of the romantic repertoire and his legendary and beautiful 'Rosand tone'.
He has served a long-term teaching position at the Curtis Institute of Music – his famed students including Benjamin Schmid, Alexander Kerr, Stephanie Jeong and VC Artists Ray Chen, Richard Lin, Zeyu Victor Li, Dami Kim, Yu-Chien Benny Tseng and Stephen Waarts.
AARON ROSAND & JOHN COVELLI | MOZART | ADAGIO IN E MAJOR
Comments
comments