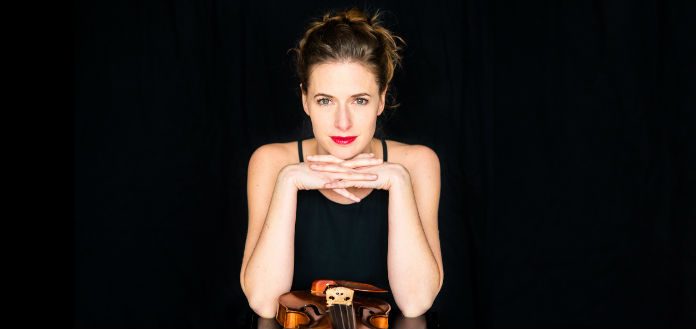 In a VC-exclusive guest blog, Mozarteum University Salzburg Violin Professor Esther Hoppe shares her thoughts on what should be a student's 'dos and don't's for their first lesson with a prospective new teacher'.
"Most of us know the situation when you go and play for a teacher that you can imagine studying with ... it can be interesting, eye-opening and important for your future - but also frightening, challenging and stressful.
As a Violin Professor at the Mozarteum University, in Salzburg, I get asked by a lot of students to give them try out lessons. A try out lesson is an important opportunity to get to know each other.
Teaching is always a two-way street: it takes both teacher and student to make it work, and it's usually quite immediately obvious if the collaboration can work or not.
Therefore I advise everyone to try to get to know a teacher before applying for their class. A teacher who's great for someone might be the wrong one for someone else!
In that first lesson you give a first impression of yourself – and as we all know first impressions are incredibly important.
This impression is formed from the moment you're visible until you leave the door. It includes not only how you play, but also for example how you do a hand shake or how you react when being asked something.
You want to leave the best possible impression, so here's a few ideas and a little advice on how to handle it:
1. Need less to say, it is important to be prepared. Ideally you should bring two contrasting works (how about Bach and Brahms, or Mozart and Sibelius) - I usually let the student pick the first piece. Hearing someone play two contrasting pieces shows if there's a sensitivity in someone's playing towards style and character. It can very well be that a try out lesson is much shorter than a normal lesson, so don't take it personal in case you get stopped after a few minutes. From a teacher's view: you hear quite immediately if someone's talented, even if they're nervous or not warmed up ...
2. Be open and respectful towards what the teacher has to say. You might disagree with what you hear, but it's not the time to start discussions and impress the teacher with your knowledge. And if you don't like what you hear, it's quite likely that you should look for another teacher.
3. Get as much input from the teacher as possible. It's a chance for you to learn! Even if you end up studying with someone else, you can learn from everyone. Listen, listen, listen, and if necessary ... 
4. Ask questions. If you have questions, ask them. Maybe better towards the end of the lesson, when you feel that the timing is right to do so. Know that the playing reveals everything! Try to be as honest in your playing as possible, don't try to copy or be someone else. After all, when it comes to playing, we are all completely "naked"about our personality and attitude.
- Esther"