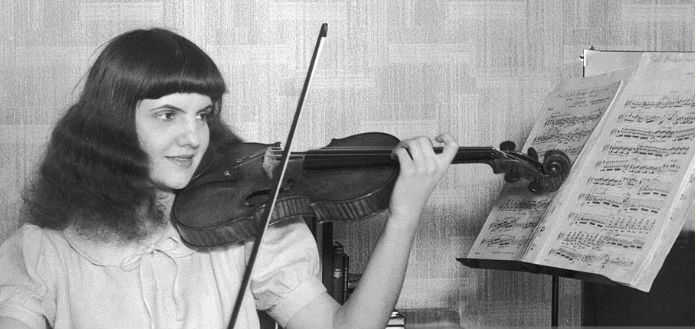 Celebrated American violinist Guila Bustabo died on this day in 2002 – aged 86.
A student of Leon Sametini and Louis Persinger, she is remembered as one of the finest concert violinists of the 20th Century – having performed during the 1940s, 50's and 60's with many of the top-rank conductors and orchestras.
Jean Sibelius famously quoted Ms Bustabo's 1937 performance of his violin concerto as "just as I envisioned it when I composed it."
Sadly, bipolar disorder forced her retirement from the concert stage in the early 1970's. 
GUILA BUSTABO | SIBELIUS VIOLIN CONCERTO IN D MINOR | FRITZ ZAUN & STADTISCHEN ORCHESTRA BERLIN | 1940