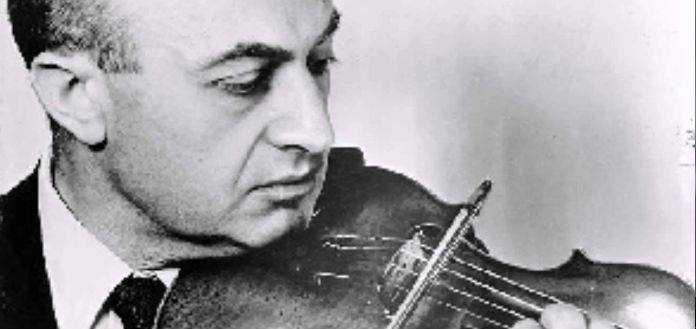 American violin virtuoso Louis Kaufman was born on this day in 1905 – 112 years ago.
Dying in 1994, he is remembered as arguably the most recorded musical artist of the 20th Century – having taped over 500 movie soundtracks and more than 100 musical recordings.
He also premiered a number of pieces by notable 20th-century composers, including works by Aaron Copland, Darius Milhaud, and Bohuslav Martinů – and made the premiere recording of Samuel Barber's violin concerto.
LOUIS KAUFMAN | SAINT-SAENS | VIOLIN CONCERTO NO. 3 IN B MINOR | JACQUES RACHMILOVICH & SANTA MONICA SYMPHONY 
Comments
comments