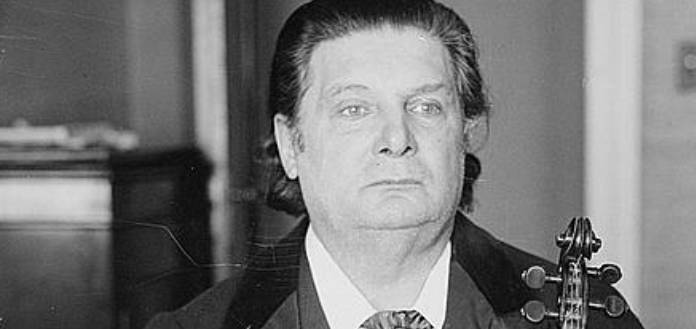 VC Artist Nikita Boriso-Glebsky rehearsing prior to the world premiere recording of the recently discovered Violin Concerto of 20th Century Belgian violin virtuoso and composer, Eugene Ysaye.
Recorded in May, 2019 – with conductor Jean-Jacques Kantorow and the Orchestre Philharmonique Royal de Liege.
VC ARTIST NIKITA BORISO-GLEBSKY | EUGENE YSAYE VIOLIN CONCERTO | JEAN-JACQUES KANTOROW & THE ORCHESTRE PHILHARMONIC ROYAL DE LIEGE | WORLD PREMIERE RECORDING
"Ysaye was always one of my favorite composers … being a great violinist himself he perfectly knew and felt the borders of the instrument's capacities and managed to enlarge them by inventing new technical effects …" Nikita has told The Violin Channel.
"The first copy of the work was made in February 1884 but the genesis of this concerto is still vague … supposedly, he was composing it during the time he spent in Berlin, where he served as Concertmaster of Benjamin Bilse Beer-Hall Orchestra …" the former prize winner at the Tchaikovsky, Joseph Joachim, David Oistrakh, Montreal, Fritz Kreisler, Queen Elisabeth and Jean Sibelius International Violin Competitions has said.
"The concerto is written in a manner of a typical virtuosic concerto … having vague allusions of the music of Paganini, Wieniawski and Vieuxtemps – though the orchestra part is written in very symphonic and complex way …" he has said.
"We know that the concerto was intended to be a multi movement piece, but so far there is no evidence of the second movement and there is some material which theoretically might belong to the third movement –  but it is not proven yet …"
"It is the very charming music of a young but extremely gifted musician who would later go on to become one of the most famous and influential figure not only in Belgium but in the whole musical world."
Comments
comments