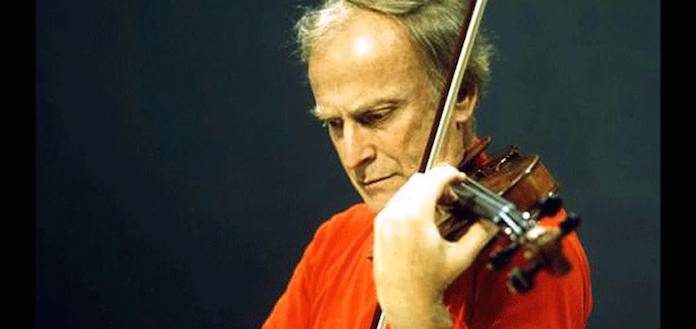 American-born British violinist and conductor Yehudi Menuhin died on this day in 1999 - aged 82.
A protege of Louis Persinger, George Enescu and Adolf Busch, Lord Menuhin is remembered as one of the most distinguished violinists of all time.
He passed away in Berlin from bronchial complications - aged 83.
YEHUDI MENUHIN | BACH | 'AIR' FROM ORCHESTRAL SUITE NO. 3 | ANTAL DORATI & HOLLYWOOD SYMPHONY ORCHESTRA | 1947
YEHUDI MENUHIN | BACH | SOLO PARTITA NO.3 IN E MAJOR | 1985