Czech Republic's West Bohemian Symphony Names New Principal Conductor
The orchestra has appointed Czech horn player, 44-year-old Radek Baborák, to the role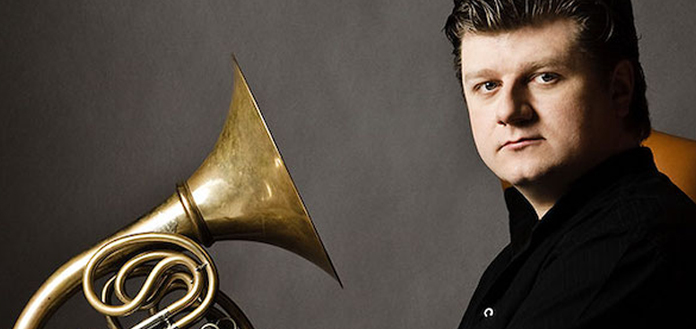 Radek Baborák has signed a four-year contract with the Mariánské Lázně-based ensemble, who are also celebrating their 200th anniversary this year.
Baborák's conducting career began when he was on tour with the Mito Chamber Orchestra, and members of the orchestra asked him to stand in for an unwell Seiji Ozawa.
Since then, Baborák has been working throughout Japan. From 2018, onwards, he has been the principal guest conductor of the Yamagata Symphony Orchestra.
Baborák also has a distinguished career playing the French horn. Between 2003 and 2010, he was the principal horn of the Berlin Philharmonic; during this period he also made several solo appearances with the orchestra.
"The goals are clear," Baborák said of his appointment. "The financial situation, not only of the Mariánské Lázně orchestra but of culture in general, is not very good. And, of course, COVID-19 didn't help at all.
"So we will try to consolidate the orchestra as we enter the third century of its existence, raise funds so that we can increase the number of its members, and thus also increase its quality and dramaturgical possibilities," he added.