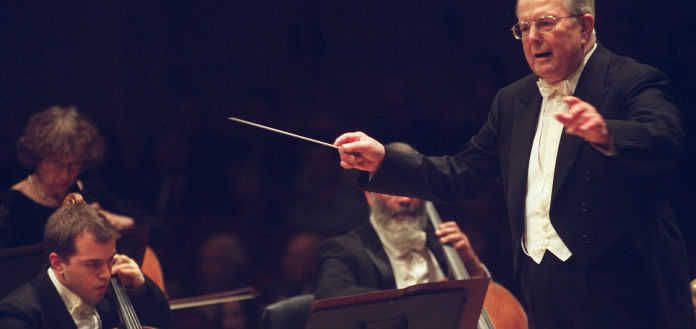 German conductor and pianist Wolfgang Sawallisch was born on this day in 1923.
Passing away in 2013, he is remembered as one of the finest conductors of the 20th Century.
He served Principal conducting positions with the Vienna Symphony, Bavarian State Opera, The Philadelphia Orchestra and the NHK Symphony Orchestra.
WOLFGANG SAWALLISCH | BEETHOVEN | SYMPHONY NO. 7 | 4TH MVT | NHK SYMPHONY
WOLFGANG SAWALLISCH | SCHUBERT | SYMPHONY NO. 9 | VIENNA PHILHARMONIC 
https://www.youtube.com/watch?v=jnlaPbYi3sg&showinfo=0&autohide=1
WOLFGANG SAWALLISCH | TCHAIKOVSKY | SWAN LAKE SUITE