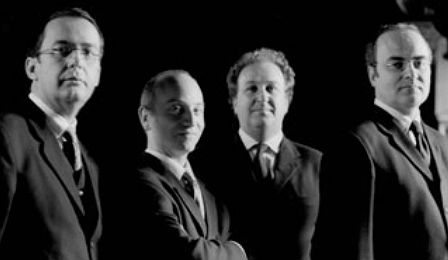 The French-based Ysaye String Quartet has announced they are set to disband after more than 30 years.
Originally formed in 1984 by students at the Paris Conservatoire, and mentored by the Amadeus Quartet, the famed ensemble are former prize winners are the Trapani, Portsmouth and Evian International Chamber Music Competitions.
Praised internationally for their interpretations of Debussy and Ravel, the quartet have also championed a number of contemporary composers - including premieres by André Boucourechliev, Friedrich Cerha and Eric Tanguy.
The ensemble's final performance was given last Friday in Paris as part of the Cité de la Musique's String Quartet Biennial Festival.
Members:
Guillaume Sutre (violin) (previously Christophe Giovaninetti)
Luc-Marie Aguera (violin) (previously Romano Tommasini)
Miguel da Silva (viola)
Yovan Markovitch (cello) (previously Carlos Dourthe, Michel Poulet, Marc Coppey & Francois Salque)