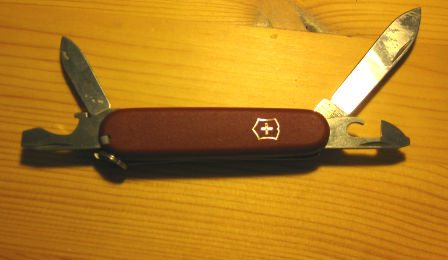 A 10 year old violinist in Pittsburgh, USA has been expelled from her elementary school for bringing a knife to a school concert – used, she has said to 'trim broken hairs' from her violin bow.
School officials are alleging they found a Swiss army knife, with a 1 ¼ inch blade in the girl's violin case during a school orchestra concert in May – violating the state's 'Safe School Act', and leaving them with no alternative but expulsion.
The girl's parents are now locked in a legal battle with the Valley School of Ligonier - in a hope of reversing the decision.
"We have concerns about the use of zero-tolerance laws because it doesn't allow for common sense or discretion," the family's lawyer has argued.
Court documents filed have also outlined the expulsion has caused the family and pre-teen to suffer from 'defamatory stigma'.