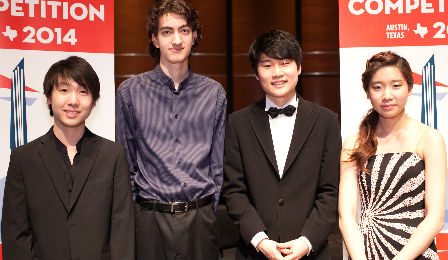 17 year old VC 'Young Artist' Stephen Waarts, from United States/Holland has just minutes ago been awarded 1st prize in the Senior Division of the 2014 Menuhin International Violin Competition, in Austin USA.

2nd prize was awarded to 18 year old In Mon Yang, from South Korea.
3rd prize to 19 year old Christine Seohyun Lim from United States/South Korea.
4th prize was awarded to 18 year old Stephen Kim from the United States.
A student of Aaron Rosand at the Curtis Institute of Music, Stephen is a former prize winner at the Menuhin, Spohr, Sarasate and Montreal International Violin Competitions – and was recently awarded 1st prize at the prestigious 2013 Young Concert Artists International Auditions, in New York.
Stephen will receive US $10,000 – and the 1-year loan of a fine Italian instrument courtesy of Christophe Landon Rare Violins.