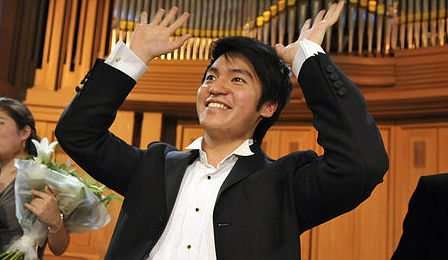 The 71 candidates have today been announced for the 2019 Queen Elisabeth International Violin Competition – to be held in Brussels, Belgium from the 29th of April to the 25th of May, 2019.
The 71 opening round candidates are:
VC Young Artist Timothy Chooi (Canada)
VC Young Artist Ioana Cristina Goicea (Romania)
VC Young Artist Luke Hsu (United States)
VC Young Artist Stephen Kim (United States)
VC Artist Fedor Rudin (France/Russia)
VC Young Artist Ji Won Song (South Korea)
Misako Akama (Japan)
Stella Chen (United States)
Mizuki Chiba (Japan)
Hannah Cho (United States)
Jung Min Choi (South Korea)
Kwan Yeung Brian Choi (China)
Yun Jae Choi (South Korea)
Hyunjoo Choo (South Korea)
Clémence de Forceville (France)
Irène Duval (France)
Hawijch Elders (Netherlands)
Akiyo Fujiwara (Japan)
Kaori Furusawa (Japan)
Laurel Gagnon (United States)
Anna Göckel (France)
Mairead Hickey (Ireland)
Sylvia Huang (Belgium)
Jueun Jeong (South Korea)
Yiying Jiang (China)
Meruert Karmenova (Kazakhstan)
Karen Kido (Japan)
Gyehee Kim (South Korea)
Siwoo Kim (South Korea/United States)
Woo Hyung Kim (South Korea)
Yoerae Kim (South Korea)
Daniel Kogan (Canada/Russia)
Kunwha Lee (South Korea)
Shannon Lee (Canada/United States)
Wiliam Lee (China)
Yoo Jin Lee (South Korea)
Christine Lim (South Korea/United States)
Hyun Jae Lim (South Korea)
Po-Yu Lin (China)
Fanglei Lu (China)
Seina Matsuoka (Japan)
Michiru Matsuyama (Japan)
Mathilde Milwidsky (United Kingdom)
Yoshie Mio (Japan)
Kyungah Oh (South Korea)
Seiji Okamoto (Japan)
Yukari Ohno (Japan)
Ashley Jeehyun Park (United States)
Kyumin Park (South Korea)
Liya Petrova (Bulgaria)
Johanna Pichlmair (Austria)
Sergey Pospelov (Russia)
Julia Pusker (Hungary)
Eva Rabchevska (Ukraine)
Dmitry Serebrennikov (Russia)
Dmitry Smirnov (Russia)
Olga Sroubková (Czech Republic/Russia)
Sumina Studer (Switzerland)
Elly Suh (South Korea/United States)
Ryosuke Suho (Japan)
Emily Sun (Australia)
Naoko Tajima (Japan)
Max Tan (United States)
Yuna Toki (Japan)
Yukiko Uno (Japan)
Brieuc Vourch (France)
Melody Yuan (Canada)
Arata Yumi (Japan)
Zatsikha Vasyl (Ukraine)
Eva Zavaro (France)
Runyin Zhang (China)
Open to international violinists aged 18 to 30 years old who are ready to embark on an international career, the 1st prize winner will receive €25,000, a CD recording, a number of important international performance opportunities – plus the 4 year use of the 1708 'Huggins' Stradivarius, on generous loan from the Nippon Music Foundation.
The 2019 jury will comprise: Gilles Ledure (Chairperson), Lorenzo Gatto, Pierre Amoyal, Patrice Fontanarosa, Victor Kissine, Mihaela Martin and Natalia Prischepenko.
Previous 1st prize winners include: David Oistrakh, Leonid Kogan, Jaime Laredo, Phillippe Hischhorn, Miriam Fried, Vadim Repin, Nikolaj Szeps-Znaider, Baiba Skride – and VC Artists Ray Chen and Ji-Young Lim
PICTURE: 2009 Queen Elisabeth International Violin Competition 1st Prize Winner, VC Artist Ray Chen
Comments
comments