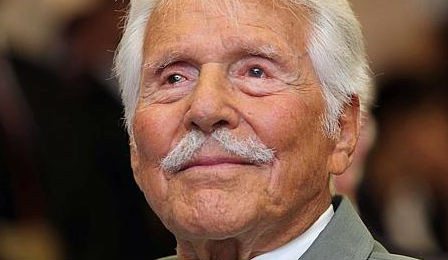 Famed actor Efrem Zimbalist Jr, son of violin virtuoso Efrem Zimbalist Sr and opera singer Alma Gluck, has passed away at his home in California - aged 95.
'We are heartbroken to announce the passing into peace of our beloved father," the actor's daughter Stephanie Zimbalist and son Efrem Zimbalist III have announced in a statement.
Zimbalist Jr studied violin for several years under the tutelage of Jascha Heifetz's father - before developing more interest in the theater.
His big break came in 1958 after being cast as Stu Bailey - the wise cracking private investigator in the long-running television series  '77 Sunset Strip'.
Efrem Zimbalist Sr served as the long-term Director of the Curtis Institute of Music - his famed students including Aaron Rosand, Oscar Shumsky, Felix Slatkin and Shmuel Ashkenasi