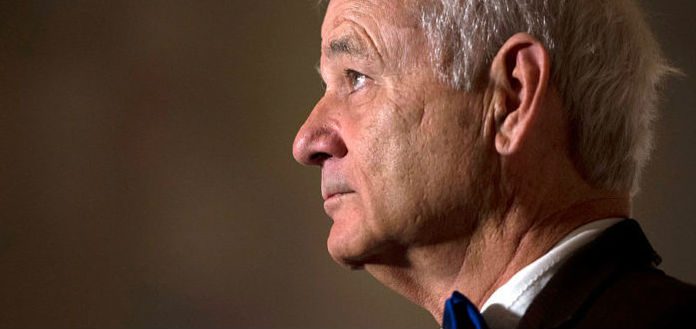 It has been announced this week that American comedian and actor Bill Murray is set to release an upcoming classical music album.
The disc, entitled 'New Worlds', will be made in collaboration with cellist Jan Vogler and will be set to feature a showcase of American literature and music.
NEW WORLDS | BILL BURRAY, JAN VOGLER & FRIENDS | TRAILER
Voiced sections will feature Murray reciting works by Hemingway, Whitman and Twain - whilst accompanied by the music of Bach, Piazzolla and Schubert.
Murray, 66, will also sing George Gershwin's popular 'It Ain't Necessarily So', from the opera 'Porgy and Bess', as part of the album.
It will not be the first time the 'Ghostbusters' and 'Groundhog Day' star has sung for the public - having previously crooned the 'Star Wars Theme' on Saturday Night Live - and a version of Roxy Music's 'More Than This' in the 2003 American romantic comedy-drama film 'Lost in Translation'.
The album, set for release in upcoming months, will also feature violinist Mira Wang and pianist Vanessa Perez.