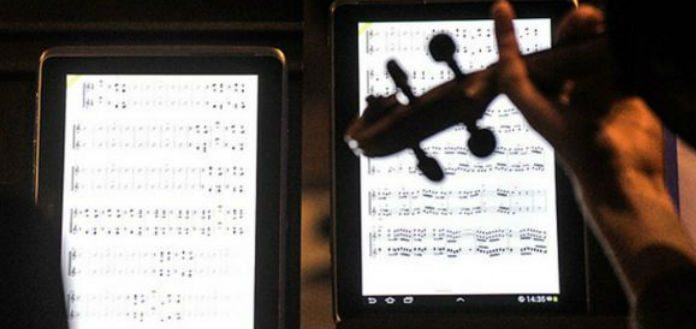 It has been announced this week that the Yorkshire Young Sinfonia, in the United Kingdom, is set to become the world's first all-digital youth orchestra - with the planned upcoming use this season of all-iPads rather than traditional sheet music.
"The use of digital technology for orchestras has been advancing in recent times, but as yet no youth orchestra has actually performed an entire concert using only screens …," Yorkshire Young Sinfonia Conductor Tom Hammond has said.
Switching from paper to digital scores will save both time and resources by reducing printing, copying and annotation time, the forward-thinking conductor has said.
With the aid of new software, created by Newzik, the musicians will be able to use bluetooth foot pedals to turn pages and easily share annotations and bowing markings with other musicians in real time.
The YYS will perform their first all-iPad program on August 19th at Hill City Hall, in Yorkshire with VC Artist Ray Chen as soloist.
The relieved conductor has also expressed his joy at the prospect of no more 'I forgot to bring my sheet music' excuses - as all music will be accessible from any iPad.