American Conductor Terrance Malone Gray has Died, Aged 59
He was Chicago Symphony Youth Orchestra's longest-serving employee, conducting ensembles for almost 30 years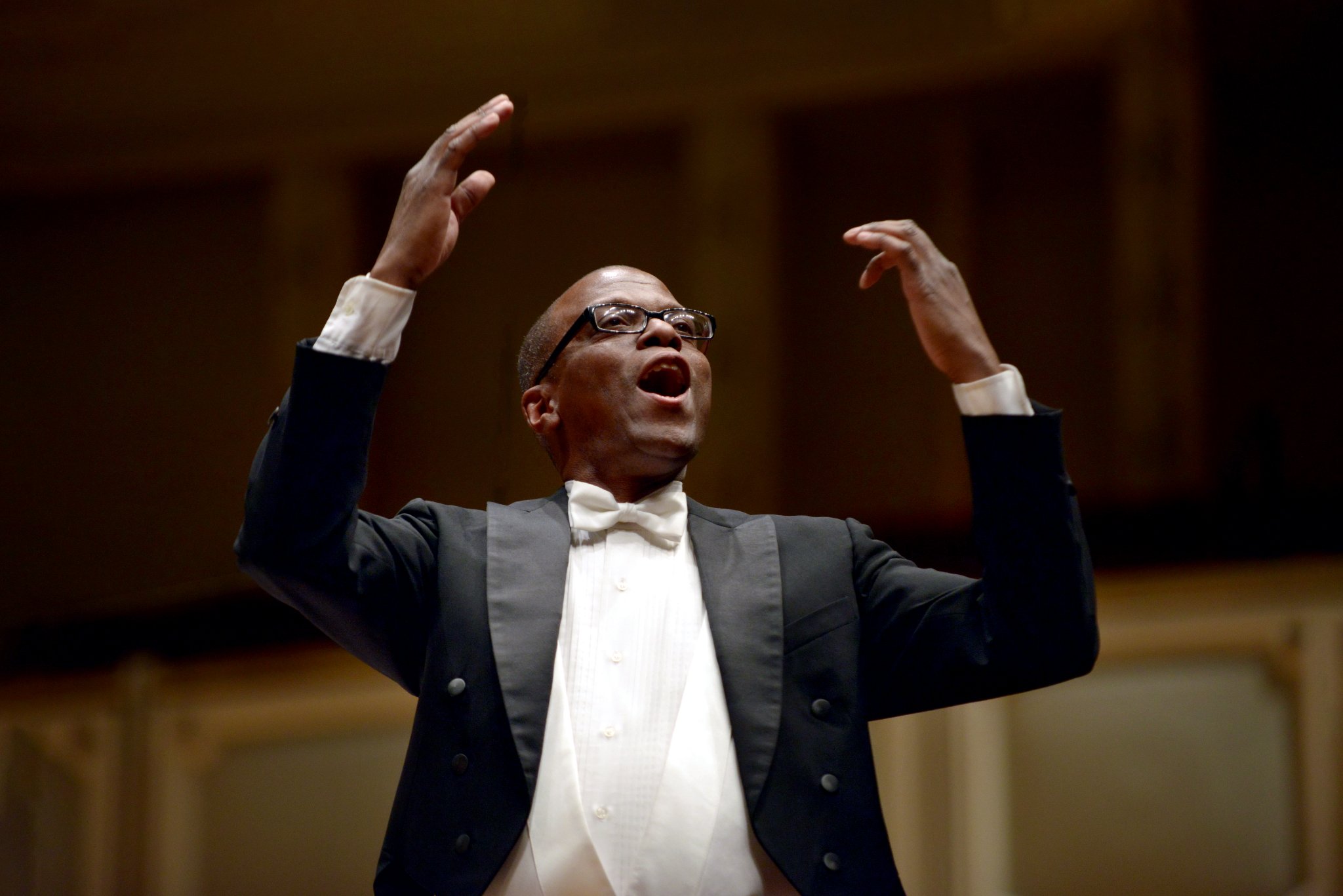 (Photo courtesy: Chicago Youth Symphony Orchestra)
At the time of his passing Terrance Malone Gray served as the Associate Conductor of the Chicago Youth Symphony Orchestras and Music Director of the Rita Simo Youth Orchestra.
He was also a faculty member and conductor at the Chicago School for the Performing Arts, as well as a member of the St. Neri Chamber Players and the first violin section of the Chicago Sinfonietta — the latter of which he was a founding member.
Born in Wisconsin, he started his musical career began on violin under the tutelage of Elizabeth Grabow Mueller. Gray went on to study with Marc Zinger and Victor Aitay at DePaul University and later studied with Ruben Gonzalez.
He served as concertmaster of the DePaul University Orchestra and as concertmaster of the Civic Orchestra of Chicago.
Upon graduating, he became Music Director of the South Side Family Chamber Orchestra and the principal conductor of CYSO's Concert Orchestra.
In 1999, Gray was appointed the principal conductor of the Illinois Chamber Symphony, and during the 2002 season was Music Director/Conductor and Professor of Violin at Kalamazoo College in Michigan.
In 2010, he had his premiere performance conducting the Chicago Sinfonietta and spent the year as cover conductor for the Joffrey Ballet under Scott Speck. That same year, Gray was awarded a Conductor of the Year award from the Illinois Council of Orchestras.
Our condolences to Mr. Gray's family, friends, students, and colleagues.