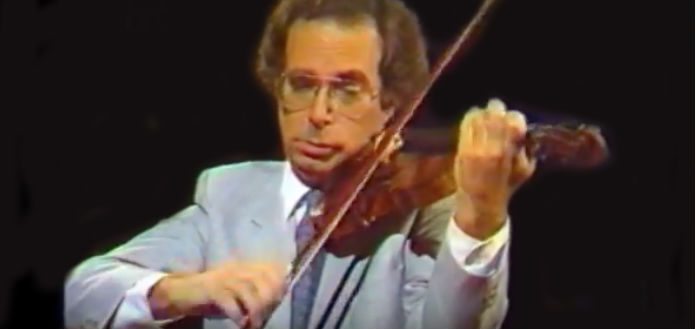 American-born violinist & pedagogue Jerrold Rubenstein has passed away.
A student of Ivan Galamian at the Juilliard School, he served as Concertmaster of the La Monnaie Opera Orchestra and the National Orchestra of Belgium - and held long term teaching positions on faculty at the Antwerp Conservatoire and at the Queen Elisabeth Music College.
Our condolences are with Mr Rubenstein's family, friends, colleagues and students.
JERROLD RUBENSTEIN & DALIA OUZIEL | BRAHMS | VIOLIN SONATA NO. 1 IN G MAJOR | 1ST MVT | 2000