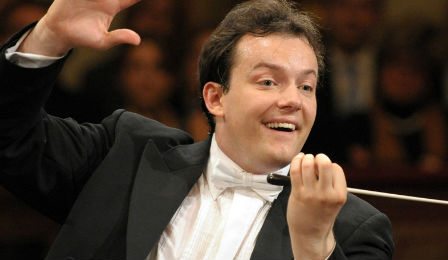 The Boston Symphony Orchestra has today announced they will extend the contract of Latvian Music Director Andris Nelsons by an additional 3 years – through to the conclusion of the 2021/2022 season.
The new 8 year contract, which includes an ever green clause to reflect a 'mutual desire for a long-term commitment', will replace the original deal penned last September.
"After a wonderfully successful first year as Music Director, it is clear that the BSO under Andris Nelsons' leadership is poised to experience another thrilling period in its 134-year storied history," the Orchestra's Managing Director, Mark Volpe has said.
"This is a significant opportunity for me and the orchestra to work together on deeper levels - artistically and musically," the 36 year old Maestro has said.