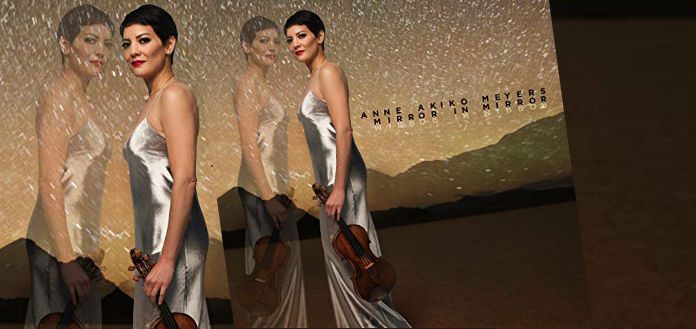 Avie Records has today announced the release of American violinist Anne Akiko Meyers' new album: Mirror in Mirror.
Recorded with pianists Akira Eguchi and Elizabeth Pridgen, electronic artist Jakub Ciupinski and conductor Kristjan Järvi and the Philharmonia Orchestra, the new disc features commissions and arrangements by Philip Glass, John Corigliano, Jakub Ciupiński, and Morten Lauridsen - alongside works by Arvo Pärt and Maurice Ravel.
"This album is about innovation and largely a tribute to living composers ... it brings together many of my collaborations with some of today's most iconic composers or arrangers ..." Anne has told The Violin Channel.
"I used modern technology to record the original version of Maurice Ravel's Tzigane by sampling and reproducing the sound of a short-lived invention called the luthéal via computer and keyboard ... this really made the original Hungarian gypsy sound come alive ..." she has said.

"This music is spiritual, soulful and meditative ... I hope listeners can pause their busy lives, exhale and reflect."
Track previews available now on Amazon and iTunes: