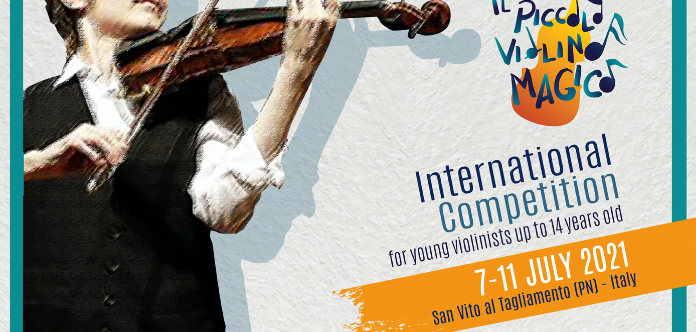 Applications are now open for the 2021 Il Piccolo Violino Magico International Competition.
Open to violinists of any nationality aged 9-14, the first prize winner will receive €5,000, an instrument made by contemporary Italian violin maker Fabio Piagentini, and a number of important concert engagements.
The 2021 jury will comprise Pavel Vernikov, Federico Guglielmo, Ting Jia, Mintcho Mintchev, Christiane LeBlanc, Julia Purgina, and Alexandre Snitkovski.
This year's competition will be streamed live on The Violin Channel.
Applications to be received by April 15, 2021.
For further details, visit https://bit.ly/2YyJhbP.