Applications Open for the 2023 Benedetti Foundation Ambassadors Program
The UK-based program offers students the opportunity to hone their skills both in performance and in the delivery of music education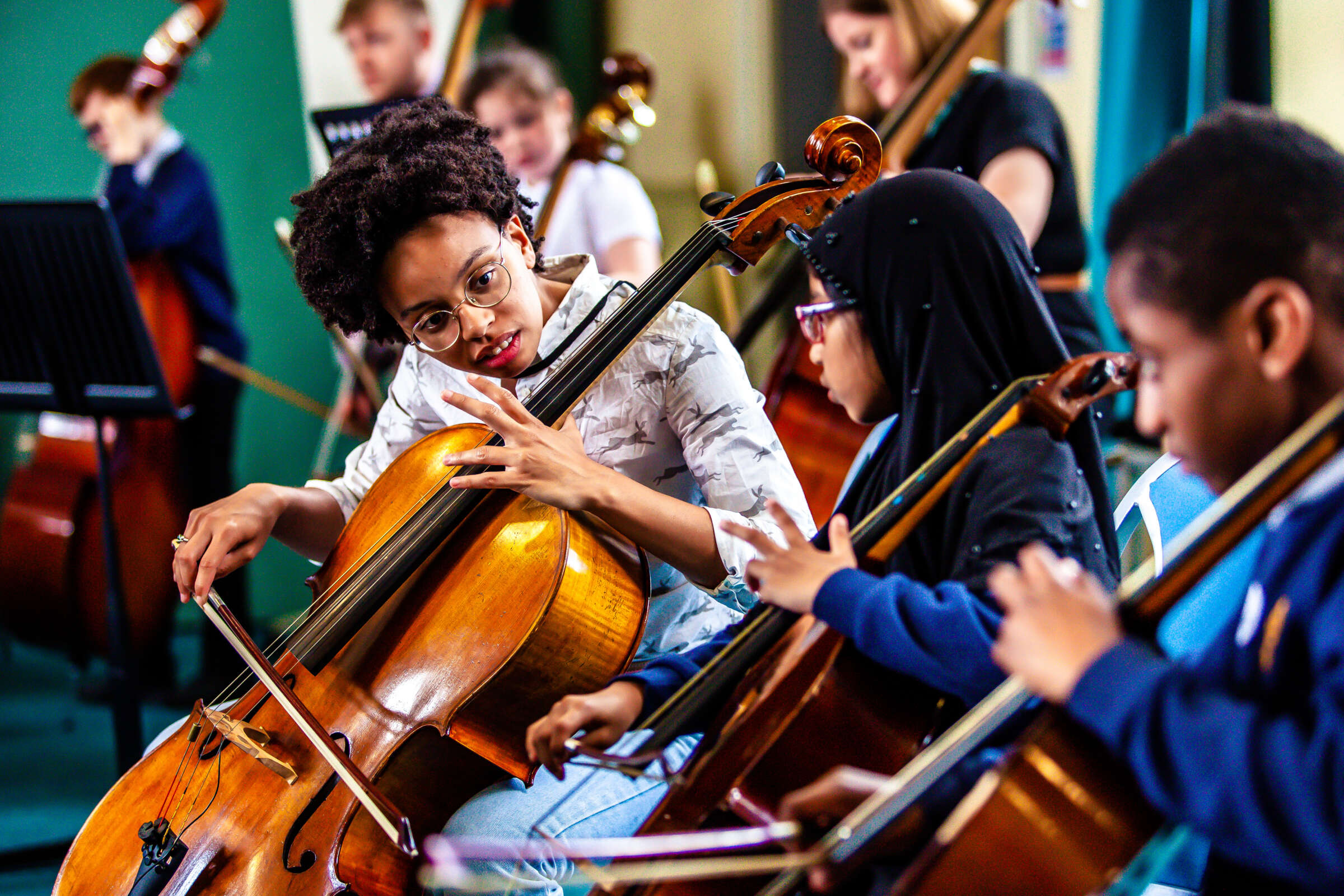 (Photo credit: Chris J Parker)
The Benedetti Foundation's Ambassadors Program is now recruiting for its 2023 intake. Based in the United Kingdom, the program is an annual training scheme that helps students over the age of 18 to hone their skills both in performance and in the delivery of music education.
In 2021, 102 students and recent graduates participated in the program, with 13 of those students being selected to support the new cohort in a mentoring capacity. Each intake is divided into two cohorts, with the first group (Instrumental Ambassadors) focusing on performance and teaching skills, while the second group (Creative Learning Ambassadors) equips musicians with the skills to lead school and community work.
One highlight of the program is the opportunity to work alongside leading musicians such as Nicola Benedetti, Elena Urioste, and Wynton Marsalis. Participants will also attend workshops held by leading experts in performance and education, including Dame Evelyn Glennie, Jess Gillam, Anna Lapwood, Karen Cargill, and Nate Holder.
More information about applying for the program is available here, and you can sign up for the Zoom webinars about the program here. Applications must be received by Wednesday, November 30 at 9 AM UK time.
You can hear 2022 Ambassador Ernya speaking about her experience with the program below.