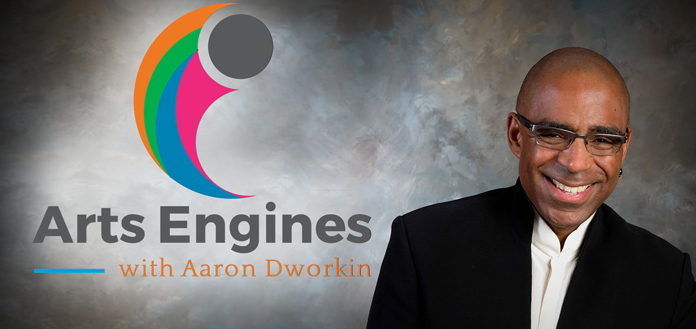 Social entrepreneur, author and artist, Aaron Dworkin has this week released the second episode of the new arts video series: 'Arts Engines.'
Produced in partnership with the Detroit Public Television, Ovation TV, American Public Media and The Violin Channel, each episode highlights the perspectives of the thought leaders and game-changers who are creating significant impact in the field of the arts.
In this episode, Aaron sits down with Northwestern University's Bienen School of Music Dean Toni-Marie Montgomery – as they discuss the role of the arts in education.
"Being an educated individual as part of today's world … the arts play really an integral relationship…" Toni-Marie has this week said.
A new episode of 'Arts Engines' will premiere every Saturday at 10.00am (EST) on The Violin Channel's Facebook page.