Australia's LimeLight Magazine Saved at 11th Hour – New Publisher to the Rescue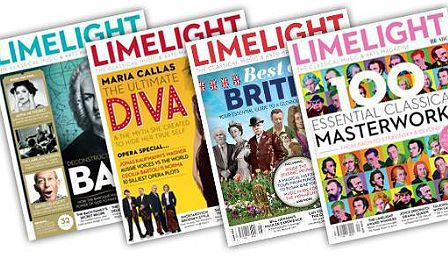 It has been announced that Australia's classical music and arts magazine LimeLight will continue operations under new management.
The announcement comes just a week after Limelight's current publisher Haymarket Media announced it would cease operations in Australia as of the 13th December to 'focus on operations in Singapore'.
As of the February issue, Limelight will be published by Arts Illuminated - a new arts media organisation founded by BT Publishing.
"I am overjoyed that Limelight has found a new home so quickly ... classical music in this country deserves a strong, independent voice in the media, and Limelight's voice will be stronger than ever with our new publisher,' Lightlight Magazine's editor Francis Merson has stated on www.limelightmagazine.com.au.
The new publishing arrangement will mean Limelight will cease association with the ABC – Australia's national public broadcaster.
It appears Haymarket Media Group is divesting internationally from its classical music properties – with UK Classic FM and Gramophone Magazines having both also been sold in recent months.
RELATED STORIES
www.theviolinchannel.com/aussie-classical-music-limelight-magazine-faces-dark-future