Baltimore Symphony Orchestra Appoints New Artistic Advisor
The Baltimore Symphony Orchestra announced the appointment of conductor James Conlon as Artistic Advisor, effective in September 2021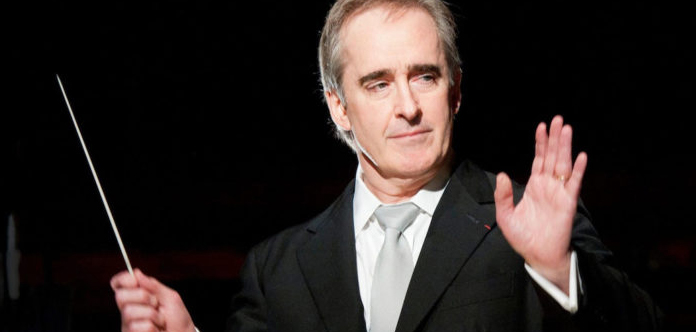 Conlon takes the position with the conclusion of BSO Music Director Marin Alsop's 14-year tenure. He will hold the position for three years, ensuring that there be continued artistic excellence as the organization embarks on an international Music Director search.
The Music Director of the Los Angeles Opera, Conlon has also lead the Ravinia Festival and the Cincinnati May Festival.
"I am very happy to have been asked to serve as Artistic Advisor of the Baltimore Symphony Orchestra and have accepted with the greatest pleasure," said Conlon. "I look forward to beginning our work next fall. The BSO's reputation as one of America's great symphony orchestras, as well as a leader in imaginative and relevant programming, is well known. That is in large measure thanks to Marin Alsop, whom I have known for many decades, and I am particularly enthusiastic to work together with her in order to assure the succession process for the orchestra's future. I look forward to collaborating with the musicians, management, artistic leadership team, and the entire BSO community at this pivotal time in our history."
"Marin Alsop expanded the BSO's influence and visibility nationally and internationally, and we continue to make remarkable progress as an organization," said BSO President & CEO Peter Kjome. "The process of identifying a leader who is not only an extraordinary musician, but also a passionate advocate of the Orchestra's vital role in the community, will take time. The appointment of James Conlon as Artistic Advisor allows that time, and it is a wonderful testament to those in Baltimore, Maryland, and beyond that the BSO's positive momentum continues."