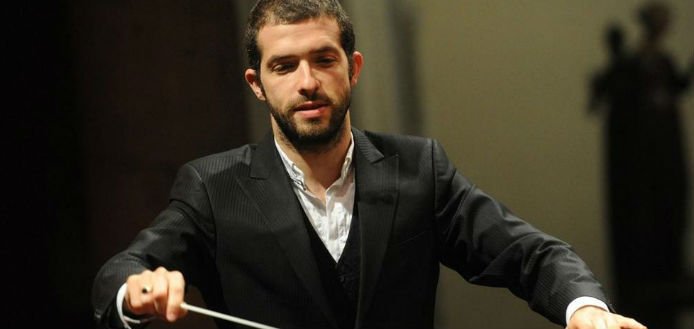 The BBC Philharmonic, in Manchester, United Kingdom, has announced the appointment of Israeli conductor Omer Meir Wellber as its next Chief Conductor - effective from September 2019.
He will succeed Spanish conductor Juanjo Mena - who has lead the ensemble for the past seven years.
"I first worked with the BBC Philharmonic in March and knew straight away that they were a very special group of people and exceptional musicians ..." the 36-year-old has said.
"Manchester and the whole region is an incredibly rich area culturally, so I can hardly wait to start planning seasons to come," he has said.
Maestro Wellber currently serves as Principal Guest Conductor with the Semperoper Dresden and as Music Director of the Raanana Symphonette - and will commence his recent appointment as Music Director of the Teatro Massimo di Palermo in January 2020.