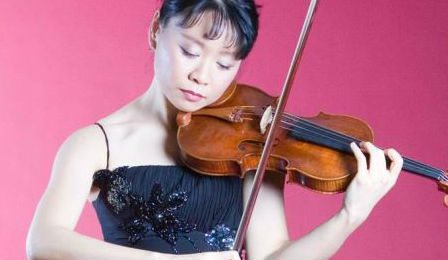 The Eastman School of Music, at the University of Rochester has today announced the appointment of Chinese-born violin virtuoso, Bin Huang - as an Associate Professor of Violin.
A graduate of the Peabody Conservatory of Music and the Eastman School of Music, Bin is a former prize winner at the Paganini, Munich, Tchaikovsky, Queen Elisabeth and Jacques Thibaud International Violin Competitions.
"She is undoubtedly a formidable performer but also someone endowed with admirable intellectual qualities, kindness and simplicity as a human being," Strings Chair, Federico Agostini has said, "... I am very happy about Bin joining the Eastman violin faculty."
"I am extremely thrilled to return to Eastman as a faculty member," Bin has said " ...it is the ideal place for musical and artistic development."
Bin currently serves as a Professor of Music at the Shanghai Conservatory.