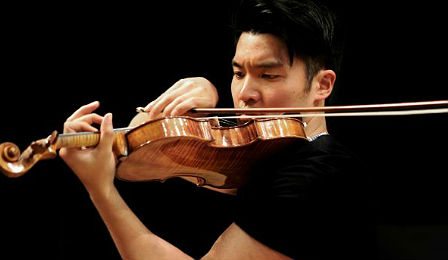 The jury has today been announced for the 2016 Menuhin Competition, to be held in London from the 7-17th April, 2016 – including VC 'Artist' Ray Chen.
The 2016 jury is: Chairwoman Pamela Frank, former laureates Julia Fischer, Ray Chen, Tasmin Little, Ning Feng and Joji Hattori – and pianist Jermey Menuhin, violinist Dong-Suk Kang and Verbier Festival Director, Martin Engstroem.
"Five of this year's nine jurors are former Menuhin Prize winners and internationally acclaimed performers," Artistic Director, Gordon Back has said, "...they are testament to the difference this competition can make to a young musician's life."
Previous Menuhin Competition 1st prize winners include VC 'Artists' Ray Chen, Chad Hoopes, Hrachya Avanesyan, So-Young Yoon, Xiang Yu and Stephen Waarts - and VC 'Rising Stars' Kevin Zhu, Rennosuke Fukuda and Kerson Leong.
Applications to be received by 31st October.
For further details, visit: www.menuhincompetition.org