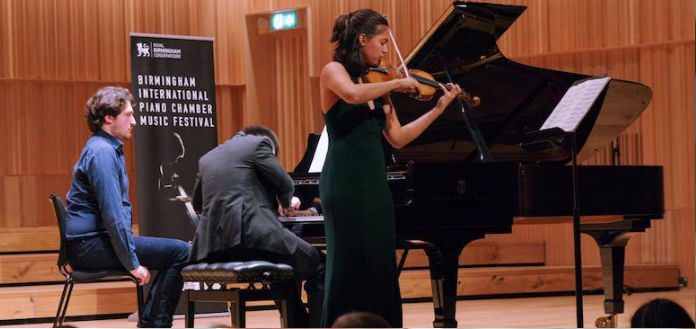 24-year-old American violinist Usha Kapoor and 23-year-old American pianist Edward Leung have this week been awarded 1st prize at the inaugural Birmingham International Piano Chamber Music Competition - at the Royal Birmingham Conservatoire, in Birmingham, United Kingdom.
Usha is a current post-graduate student of Mihaela Martin at the Cologne University of Music.
Edward currently studies at the Royal Birmingham Conservatoire - with pianist Pascal Nemirovski.
They will receive £4,000, a recording with the Resonus Classics label - plus a number of important professional engagements, including performances at London's Wigmore Hall, the Winchester Chamber Music Festival, the Ulverston Festival and Brussels' Chamber Circle.
This year's jury comprised: Adam Binks, Katya Apekisheva, Daniel Tong, John Thwaites, Michael Gurevich, Robin Ireland, Alice Neary and Christoph Richter.