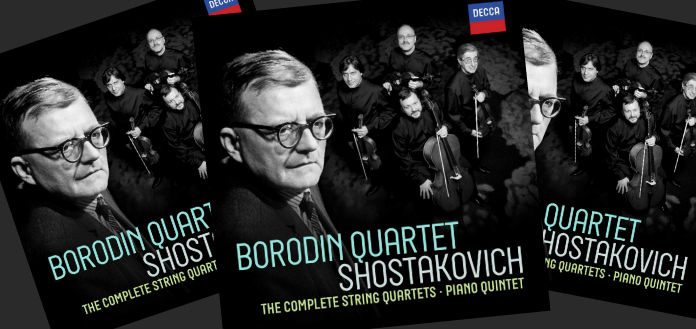 Decca Records has announced the release of the Borodin String Quartet's new 7-CD collection: 'Shostakovich'.
Recorded in Moscow with Russian pianist Alexei Volodin, the collection set contains the complete string quartets plus quintet of Dmitri Shostakovich.
"The Borodin Quartet had been performing Shostakovich's music from its inception in 1945 … for us it's very much our core repertoire – and we were one of the first to really expose his music outside of Russia …" violinist Ruben Aharonian has told The Violin Channel.
"Shostakovich's quartets are like his own personal diary throughout his life … presenting the whole palette of his life experiences," he has said.
"We hope that the listeners will enjoy this opportunity to feel the deep, intimate feelings and thoughts of one of the world's true geniuses."