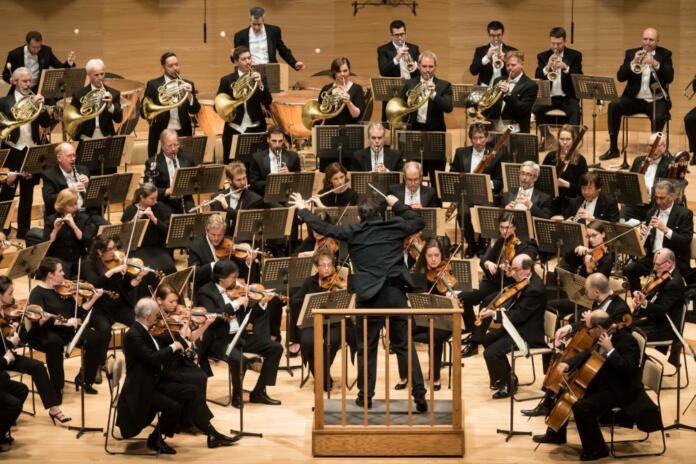 On August 31, the Boston Symphony Orchestra (BSO) announced new safety protocols associated with their return to the concert platform for the 2021-22 season.
Boston's Symphony Hall has been closed since the pandemic began in March 2020, but will soon open its doors to the public — albeit with a number of caveats in place.
The BSO stated in June that they would not be requiring mask use or vaccination, but have amended their policy following a wave of cases caused by the highly contagious Delta variant.
As a prerequisite for entry, all patrons will now be required to show proof of vaccination (in the form of a vaccination card or a photo thereof), or proof of a recent negative COVID-19 test. This can be either a PCR test, which must have been done in the last 72 hours, or an antigen test taken in the last 24 hours before the concert.
Audiences will also be required to wear masks during the concert, except while eating or drinking. The concerts will be sold at capacity and there will be no physical distancing measures in place.
The new requirements are similar to those implemented by a number of other American orchestras, including the San Francisco Symphony. Some festivals, such as the Bravo!Vail Festival, have also had success implementing similar COVID measures.
"After an 18-month closure of Symphony Hall due to the pandemic, we are thrilled to be presenting a season of Boston Symphony Orchestra concerts for audiences this year," said BSO's CEO, Gail Samuel. "By requiring vaccinations and masks, we hope that people will feel comfortable at concerts and know that we are doing all we can to create a safe environment to gather for the collective experience of live music. We look forward to opening our doors and welcoming everyone-from loyal patrons to first-time visitors-to the BSO's home."