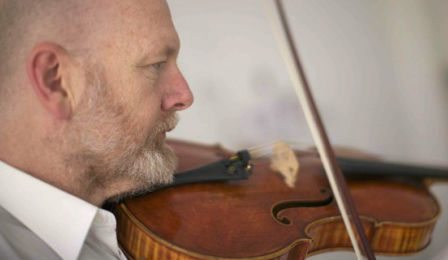 The BBC Symphony Orchestra has today announced the appointment of Australian composer and violist Brett Dean as their new 'Artist in Association' - for the next three seasons.
Dean will work with the orchestra as a soloist, composer and conductor – including a scheduled solo performance of his own viola concerto during the 2015-16 season.
The orchestra will also perform a number of Dean's compositions during the 2014/2015 season - including the UK premieres of 'The Annunciation' for orchestra and Dean's trumpet concerto – with soloist Hakan Hardenberger.
Australian-born, Dean, 53, served as a former member of the Berlin Philharmonic viola section from 1985 to 1999 - and in 2009 was awarded the coveted $100,000 Grawemeyer Award for Music Competition.
He has previously served as Artist-in-Residence with the Melbourne Symphony Orchestra and the Cheltenham and Trondheim Music Festivals.