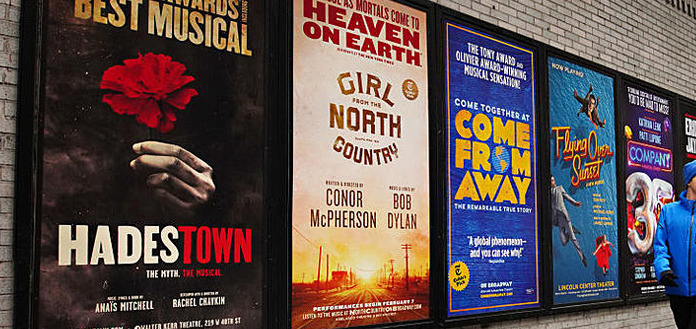 In accordance with New York State's health and safety guidelines, Governor Andrew Cuomo has reported that Broadway will open its doors to the full public beginning on September 14.
In order for a safe and successful return to stages, Broadway industry partners will be working closely with the State. Broadway industries will remain flexible and adapt to mask-wearings, health screenings, air filtration, and rigorous disinfection.
If the future poses any COVID-19 risks during the reopening of Broadway, patrons will be fully reimbursed if shows end up being postponed or canceled.
Pre COVID-19, approximately 250,000 people were seeing a Broadway show each week. To have such a return, with such hope to have a capacity of 100%, is a monumental step.
"Broadway is at the core of our New York identity, and a big part of our economy which employees countless performers and show creators, and beginning this September, the show will go on," said Governor Cuomo. "Visitors from all around the world have come to New York to experience the arts and culture and see iconic performances on Broadway, and sadly, the pandemic put this unique New York experience on pause.
"Thankfully, as we continue to monitor the data and reopen our economy, we are now on track to allow full capacity performances on Broadway to resume beginning this September, bringing back this beloved world-famous attraction."