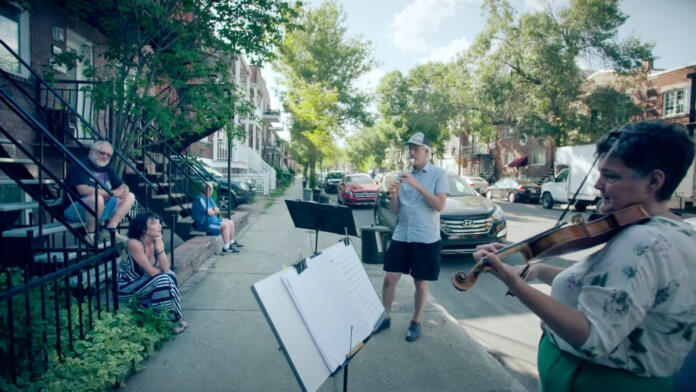 The French-Canadian organization Mécénat Musica launched their Mini-Concerts Santé initiative in 2020, which provided 4,900 concerts to 36,000 members of the public.
Small groups of musicians went door-to-door on the streets of Québec and Ontario, with the aim of alleviating the isolation and loneliness brought on by the pandemic.
All concerts employed appropriate physical distancing, and no resultant cases of COVID-19 were reported.
Over the course of the endeavor, Mécénat Musica was able to provide employment for over 1700 musicians, in a time when very little work was available to performers because of the shutdowns. A total of $464,000 was paid out to these musicians, most of which was raised through donations.
The mini-concerts were awarded the Prix Opus by the Conseil Québécois de la Musique, a prize that honors the Musical Event of the Year.
"Thank you from the bottom of my heart," said an audience member. "[The concert created] a magical moment which moved me to tears."
The concerts are the subject of a French short documentary, which you can view below: