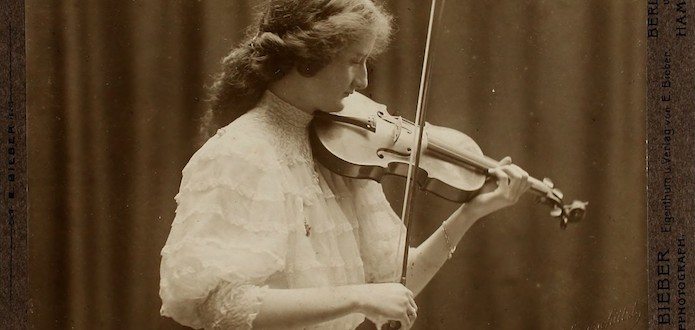 Canadian violin virtuoso Kathleen Parlow was born on this day in 1890.
Ms Parlow is remembered as one of the eminent female soloists of the 20th Century – often billed as "The Lady of the Golden Bow".
She toured extensively throughout Europe and the United States - and served distinguished teaching positions at Mills College, The Juilliard School and The University of Western Ontario.
KATHLEEN PARLOW & GEORGE FALKENSTEIN | CHOPIN | NOCTURNE IN E FLAT MAJOR | 1913