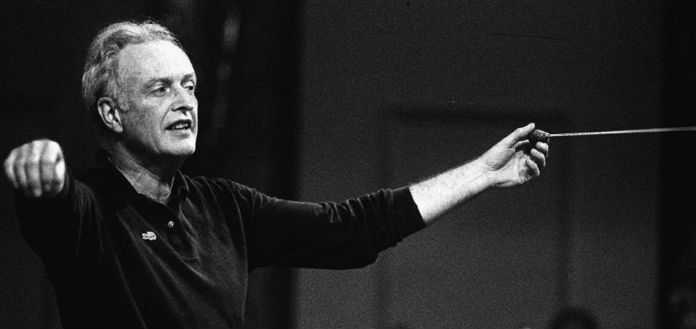 German-born Austrian conductor Carlos Kleiber died on this day in 2004 – aged 74.
Despite the paucity of his appearances, Maestro Kleiber is remembered as one of the finest conductors of the 20th Century.
He is buried in the Slovenian village of Konjsica, alongside his wife Stanislava Brezovar - who passed away seven months prior.
CARLOS KLEIBER | VIENNA PHILHARMONIC ORCHESTRA | JOHANN STRAUSS | DIE FLEDERMAUS | OVERTURE
CARLOS KLEIBER | ROYAL CONCERTGEBOUW ORCHESTRA | BEETHOVEN | SYMPHONY NO. 7 
https://www.youtube.com/watch?v=XHmkl7GM_es&showinfo=0&autohide=1
CARLOS KLEIBER | VIENNA PHILHARMONIC ORCHESTRA | BRAHMS | SYMPHONY NO. 2