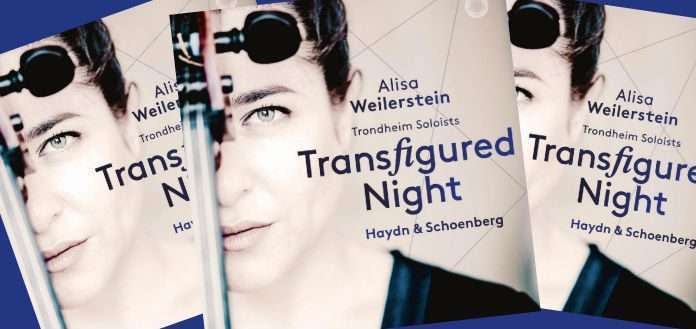 Pentatone Records has announced the release of American cellist Alisa Weilerstein's new album: Transfigured Night: Haydn & Schoenberg.
Recorded with the Norwegian-based Trondheim Soloists, the disc features Arnold Schoenberg's Transfigured Night Op.4 newly-reworked for string orchestra - plus Haydn's 1st and 2nd Cello Concertos.
"I had wanted to record these three pieces for some time ... the common thread being the first and second Viennese schools ..." Alisa has told The Violin Channel.
"I hope that listeners will hear these well-known pieces anew through the vibrant playing of the ensemble, the brilliant recording of Pentatone, as well as the stark, yet hopefully  invigorating, juxtaposition of musical eras," she has said.
Track previews available now on Amazon and iTunes: