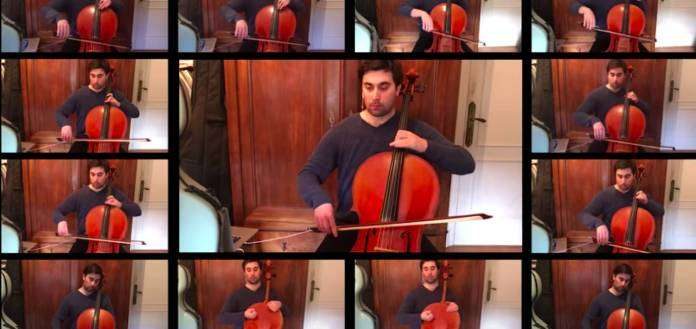 Internet sensation Cellofrag performing 'Song of Durin' from composer Clamavi De Profundis' 'Lord of the Rings' movie soundtrack ... self-arranged and performed for 13 cellos!
"After 100+ hours of work, I did it ..." cellist and arranger Cellofrag has said.
"This music fits perfectly with the deep warm & mysterious sound of the cello … I am a huge fan of the original music - so I decided to make the cello cover for 13 cellos" he has said.