19 Year Old Canadian Cellist Awarded $25,000 Michael Measures Bursary
Canadian cellist Daniel Hass has been announced as the recipient of the 2016 $25,000 'Michael Measures' Prize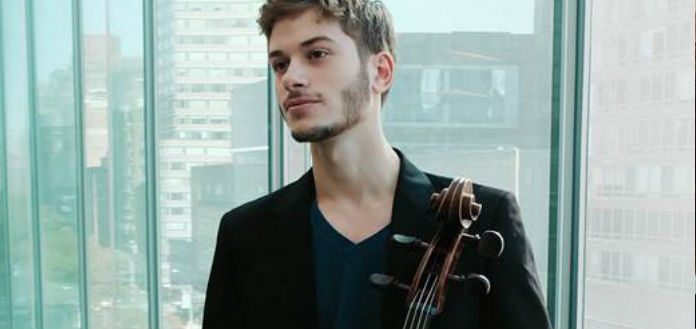 19 year old Israeli-born Canadian cellist, Daniel Hass has today been announced as the recipient of the 2016 $25,000 'Michael Measures' Prize.
Presented by the Canadian Council for the Arts and the National Youth Orchestra of Canada, the annual bursary serves to recognize outstanding young Canadian classical musicians.
A graduate of the Israel Conservatory and the New England Conservatory, Daniel is currently completing graduate studies with cello pedagogue, Joel Krosnick at the Juilliard School.
"The Canada Council is committed to young, emerging artists and to connecting them with new audiences …" Tara Lapointe, Director of the Canada Council for the Arts has told The Violin Channel.
"The Michael Measures prize recognizes Daniel Hass as a name to watch! …" she has said.
The prize is named after Michael Measures - a music enthusiast, philanthropist and long-time volunteer in the Ottawa arts community.