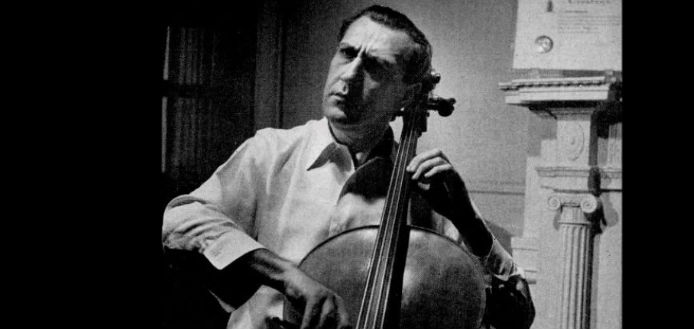 Russian-born American cellist Gregor Piatigorsky died on this day in 1976, aged 73.
Before leaving to pursue a wildly successful solo career, Piatigorsky served principal cello positions at the Bolshoi Opera Orchestra, Warsaw Symphony, and Berlin Philharmonic. He was also a member of the Beethoven String Quartet.
A student of Alfred von Glehn and Anatoliy Brandukov, Piatigorsky served coveted teaching positions at the Curtis Institute of Music and the University of Southern California.
GREGOR PIATIGORSKY & RALPH BERKOWITZ | SCHUBERT | THEME AND VARIATIONS