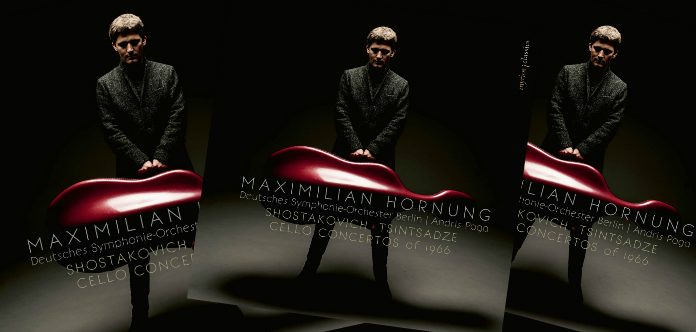 Myrios Classics has this week announced the release of German cellist Maximilian Hornung's new album: Shostakovich & Tsintsadze: Cello Concertos of 1966.
Recorded with conductor Andris Poga and the Deutsches Symphonie-Orchester Berlin, the disc features Shostakovich's Cello Concerto No. 2 and Georgian composer Sulkhan Tsintsadze's Cello Concerto No. 2.
"The inspiration for this disc came from my former teacher Eldar Issakadze, who was from Georgia ... and who showed me many pieces from his home country ..." Maximilian has told The Violin Channel.
"Since so few pieces by Georgian composers are actually published, it's like a huge hidden treasure left in the country that almost no one knows about ..." he has said.
"For me, the cello concerto No. 2 by Sulkhan Tsintsadze is one of the most important cello works from the former Soviet Union ... it's a clear mirror of the 1960s and reflects what happened during this time in Georgian culture, lifestyle, mentality and politics."