TRAGIC NEWS | 18-Year-Old African-American Cellist Killed Amid Philadelphia Race Protests [RIP]
18-year-old African-American cellist Mouhamed Cisse was shot and killed on a Philadelphia street - on the evening of Sunday, May 31st amid race protests
18-year-old African-American cellist Mouhamed Cisse was shot and killed on a Philadelphia street - on the evening of Sunday, May 31st, 2020, amid #BlackLivesMatter race protests.
A student of Sergei Nuissl in the Philadelphia School District Instrumental Music Program and the Camp Encore/Coda summer program, Mouhamed was a long time member of the Musicopia String Orchestra.
It is understood the musician was walking on North Hobart Street in West Philadelphia with another teen when the two were struck by gunfire.
The details of the shooting are currently under investigation by Philadelphia Police and no person at this stage has been charged in regards to the murder.
Whilst #BlackLivesMatter protesters were active in the city and area, and it's believed the two teens had earlier been in attendence at the nearby race injustice protest, police are still determining if the two incidences are connected.
The second teen was treated at the Children's Hospital of Philadelphia for a gunshot wound to his hand.
Philadelphia Police has indicated that between 11am Sunday 31st and 1am Monday morning, amid the protests, riots and looting, 16 people were victims of gun violence - with seven, including Mouhamed, having died from their injuries.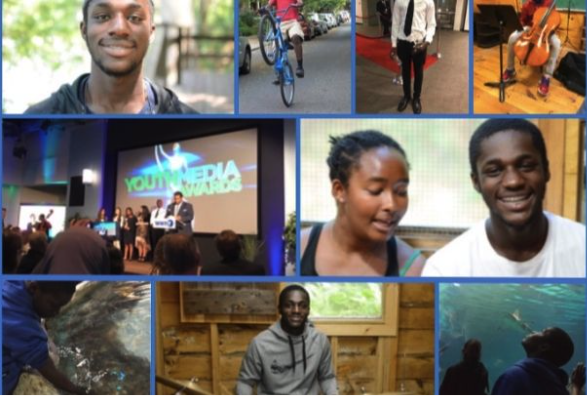 "Mouhamed was a remarkable young man who taught all of us what it was like to be the son of African immigrants in the heart of a US city - straddling the worlds of the Muslim tradition and the musical life of classical music and jazz ... " University of Pennsylvania faculty member and mentor, Molly McGlone has this week told The Violin Channel.
"He was very smart and picked up music right away ... I am so glad that he was part of my life," she has said.
"Mouhamed was a lovely, gentle, bright and talented young man, and it was our pleasure and privilege to have him with us in camp these past six years ..." Camp Encore/Coda Director, Jamie Saltman has this week told The Violin Channel.
"He made a deep impact on our camp community and will be sorely missed by everyone who knew and loved him; as a musician, a colleague and a friend ... we have lost a special soul, and our hearts go out to everyone affected by this terrible tragedy," he has said.
On Friday, 100 people participated in a Zoom memorial service.
Philadelphia Clinical Social Worker, Patricia Rich has this week set up a GoFundMe campaign - with all funds raised set to go directly to Mouhamed's mother and brother to assist with funeral and family relocation expenses.
If you can assist, please donate now at: www.gofundme.com/f/funeral-fund-for-mouhamed-cisse
"The outpouring of love and support this week is just breathtaking," Patricia has today said.
Our condolences are with Mouhamed's family, friends and colleagues.
The Philadelphia Police are offering a $20,000 reward for information leading to an arrest and conviction in this homicide.