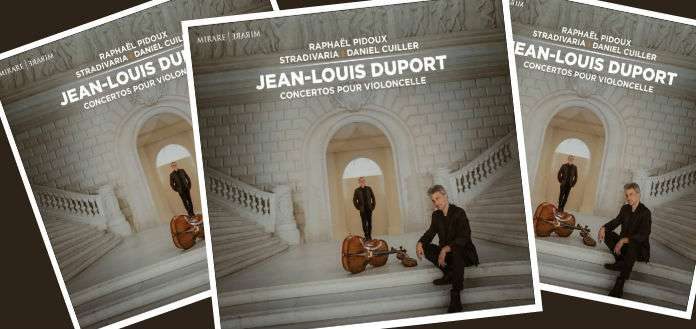 Mirare Records has this month announced the release of French cellist Raphaël Pidoux' new album: Jean-Louis Duport Cello Concerti.
Recorded with conductor Daniel Cuiller and the Stradivaria Baroque Ensemble, the disc features Jean-Louis Duport's (1749-1819) Cello Concertos No. 1 in A Major, No. 4 in E Minor and No. 5 in D Major.
"It's long been my desire to champion this wonderful but relatively unknown cellist and composer's repertoire ... a contemporary and friend to Beethoven, these rarely-heard concerti blend a beautiful singing nature with truly sparkling virtuosity ..." Raphaël has told The Violin Channel.
"I think listeners will be pleasantly surprised by the fresh themes - and the simplicity of Duport's beautiful Rococo style," he has said.